TREVOR LAMB - ENDODONTIST
TREVOR LAMB
Endodontist
Trevor is a South African trained Endodontist with over 34 years experience in the field of endodontics. He received his BDS in 1982 from The University of the Witwatersrand and his postgraduate endodontic training from The Medical University of Southern Africa (Cum Laude). He has an additional endodontic qualification from The College of Medicine (SA) and is a fellow of The International College of Dentists. He is an accredited member of The American Association of Endodontists and is highly skilled in microsurgical techniques.
Trevor is registered with the General Dental Council no. 75806.
Dear Dr Lamb,
Many Thanks for looking after me so well yesterday afternoon. I was very impressed with your treatment and the thoroughness of your care and that of your staff. You explained everything to me very well and I am pleased to tell you that I woke up this morning completely free from any pain whatsoever and had my first decent night's sleep in two weeks. Everything seems to have settled down and I'm really impressed. Kind regards,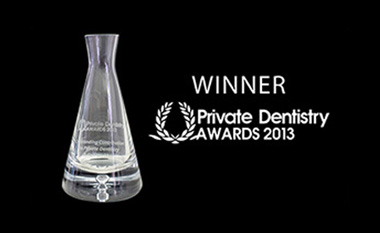 Private Dentistry Award for Julian Webber
Julian Webber was recently recognised for his "Outstanding Contribution to Private Dentistry" at the Private Dentistry Awards. With over 35 years dedicated to Endodontics, his role in developing this specialty in the UK has been acknowledged with this prestigious national award.