JULIAN WEBBER
Endodontist
Julian was the first UK dentist to receive a Masters Degree in endodontics from a university in the USA. He received his BDS from Birmingham University in 1974 and his MSc and Certificate in Endodontics from Northwestern University Dental School, Chicago, USA in 1978. He has been a practicing endodontist in Central London since 1978 and opened the Harley Street Centre for Endodontics in October 2002.
Julian lectures extensively in the UK and has travelled abroad on many occasions to lecture to major world dental and endodontic societies. Through his various workshops and hands on courses, he has helped to train many general dentists in the skills of modern endodontic technique. For further information of upcoming lectures, courses and hands on contact info@julianwebber.com
Julian is a faculty member of the Pacific Endodontic Research Foundation in San Diego, California. He is a member of the American Dental Society of Europe and a full member of the American Association of Endodontists. He is a Fellow of the International College of Dentists. A former President of both the British Endodontic Society and the American Dental Society of London, Julian is Editor in Chief of https://roottreatmentuk.com/endodontics/, a clinically orientated journal with a worldwide readership. In 2014, Julian was honoured for his Outstanding Contribution to Private Dentistry.
Julian is registered with the General Dental Council no. 48374.
TREVOR LAMB
Endodontist
Trevor is a South African trained Endodontist with over 34 years experience in the field of endodontics. He received his BDS in 1982 from The University of the Witwatersrand and his postgraduate endodontic training from The Medical University of Southern Africa (Cum Laude). He has an additional endodontic qualification from The College of Medicine (SA) and is a fellow of The International College of Dentists. He is an accredited member of The American Association of Endodontists and is highly skilled in microsurgical techniques.
Trevor is registered with the General Dental Council no. 75806.
Dear Dr Lamb,
Many Thanks for looking after me so well yesterday afternoon. I was very impressed with your treatment and the thoroughness of your care and that of your staff. You explained everything to me very well and I am pleased to tell you that I woke up this morning completely free from any pain whatsoever and had my first decent night's sleep in two weeks. Everything seems to have settled down and I'm really impressed. Kind regards,
DR. BIRAJ PATEL
Endodontist
Dr. Biraj Patel is an American Trained Endodontist. He received his dental degree (BDS) from the University of Birmingham, (United Kingdom) and completed his specialist training in Endodontics from The University of Texas Health Science Center San Antonio (UTHSCSA) in the USA, receiving his Certificate in Endodontics and Master's (MS).
Dr. Patel has presented and won numerous awards at international conferences including the American Association of Endodontics meeting for his Oral Research Presentation. He is actively involved in research, has authored several scientific publications, and presents lectures internationally. He was an associate in an endodontic referral practice in San Antonio until his return to the UK.
He is on the Scientific Advisory Board of the Journal of Endodontics and also serves as a reviewer for several journals. He continues to publish endodontic literature and holds an Adjunct Professorship in the Department of Endodontics at the University of Texas Health Science Centre San Antonio (USA).
Dr. Patel is active on social media, and a sample of his work is available to view on Instagram: @rootcanalspecialist
GDC no. 244237
DEBRA HACKSHAW, BSc Hons (Biochemistry)
Debra is the Practice Manager and keeps everything running smoothly. She is also an editorial board member of the UK publication, Dental Nursing.
Our dental nurses are Paulette Rowtham (GDC No. 131422) and Martha Worku (GDC No. 242689). They are registered with the General Dental Council as Dental Care Professionals. In addition to their clinical roles supporting our Endodontists, they help take care of our patients.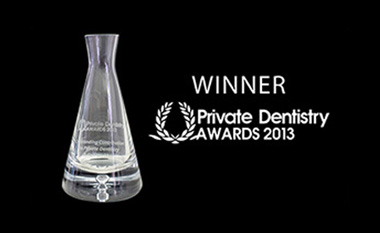 Private Dentistry Award for Julian Webber
Julian Webber was recently recognised for his "Outstanding Contribution to Private Dentistry" at the Private Dentistry Awards. With over 35 years dedicated to Endodontics, his role in developing this specialty in the UK has been acknowledged with this prestigious national award.