WELCOME TO THE HARLEY STREET CENTRE FOR ENDODONTICS
EXCELLENCE IN ROOT CANAL TREATMENT
STATE OF THE ART TREATMENT FACILITIES
THOUSANDS OF PATIENTS SUCCESSFULLY TREATED
YOUR COMFORT AND WELL-BEING IS OUR PRIORITY
Welcome to Harley Street Centre for Endodontics
We are a leading dental centre dedicated to Endodontics, the treatment carried out to save natural teeth, often referred to as root canal therapy. Our specialists, Julian Webber and Trevor Lamb, offer some of the best endodontic treatment this country can offer and welcome referrals from dentists all over the UK and abroad. We pride ourselves on our care and quality of treatment and for the past 18 years we have successfully saved thousands of teeth for our many patients.
WE WILL BE OPEN FROM MONDAY 8 JUNE 2020
Whilst we continue to offer remote consultations and telephone support, we are delighted to announce that further easing of COVID-19 restrictions means that we will reopen our practice from Monday 8 June 2020.
You will notice some changes at your next appointment which include the following – click here to find out more.
If you need to contact us, currently our phone service, 020 7935 6393 is available 10.00AM – 4.00PM Monday, Tuesday and Thursday. As of 8 June it will revert to our normal office hours, as below.
We will update this website as and when further guidelines are issued.
"Dear Julian and team,
Just a quick note to say a huge thank-you for giving me a happy experience at the dentist! As you know, I was extremely nervous about my treatment, but you and Debra were very reassuring and you carried out an excellent job.
Best wishes JS"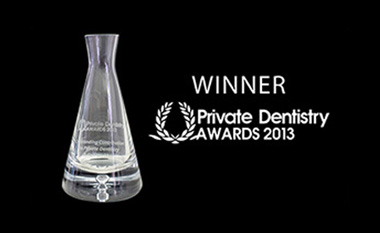 Private Dentistry Award for Julian Webber
Julian Webber was recently recognised for his "Outstanding Contribution to Private Dentistry" at the Private Dentistry Awards. With over 35 years dedicated to Endodontics, his role in developing this specialty in the UK has been acknowledged with this prestigious national award.