Dental Cone Beam CT Scan in London
One of the biggest parts of Endodontics is understanding what's going on beneath the outer surface, and that's why we recommend CBCT scans for many cases at the Harley Street Centre for Endodontics in London.
Dental CBCT scans for Endodontics use a specialised type of x-ray equipment and computerised technology to create accurate 3D images of your teeth, jaw, bone structure and soft tissue. This allows our endodontic team of experts to see more than standard x-ray equipment would allow and gives us a wider overview of the tooth in question.
A CBCT scan is imperative to our commitment to your care and allows us to make a much more detailed and accurate diagnosis. Most importantly, the scan allows us to get a highly detailed view of your tooth and its root as well as local oral and maxillofacial structures. This way we can accurately pinpoint where your problem is arising from, and what treatment is required.
Accurate Diagnosis With Our CBCT Scan
Cone Beam CT scans are very uncommon in a general dental clinic, which is why so many dentists trust in our expertise referring to us those complex cases when a much more detailed and accurate diagnosis of the problem is needed and to plan the endodontic treatment that follows.
CBCT scans make sure we provide a correct diagnosis and allow us to work with you to create a plan of action that gets right to the source of the problem in an efficient and timely manner.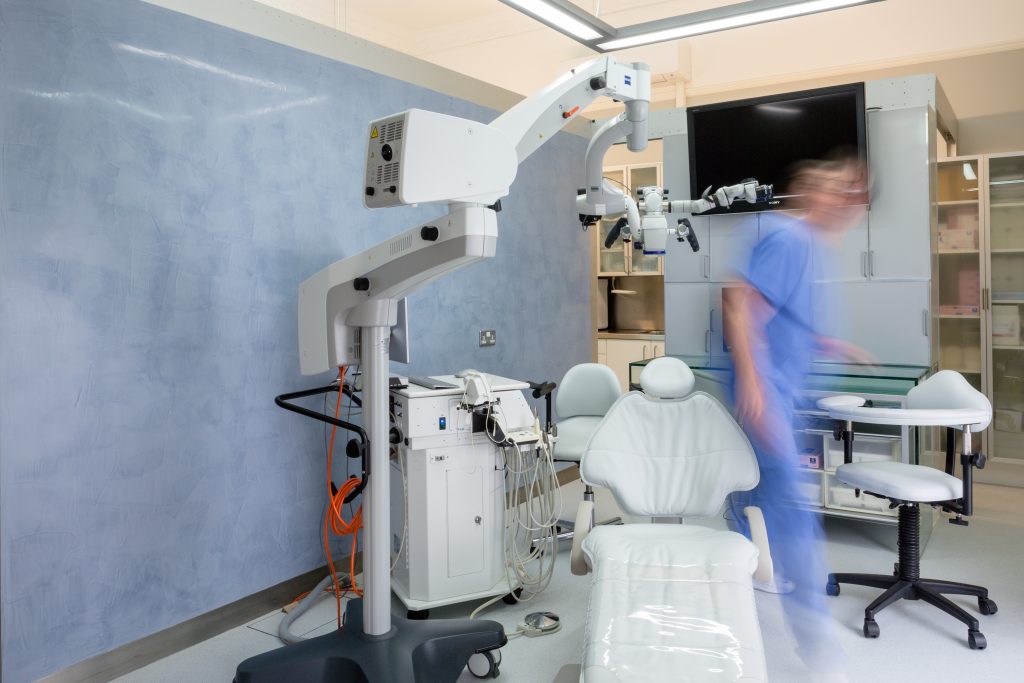 Safe and Reliable Dental CT Scan in London
Here at The Harley Street Centre for Endodontics in London, we understand how difficult it can be to deal with an unexpected or incredibly painful tooth issue. We have also seen first-hand how much a lost tooth can impact someone's confidence, which is why we're dedicated to saving teeth with the best possible Endodontic treatments.
For us, the CBCT scan can be crucial in our approach, allowing us to offer unrivalled speed and precision, and helping us to prioritise your treatment appropriately. It ensures we can treat your existing issue, whilst also looking ahead to prevent further problems from arising in the future.
If you're looking for a safe, professional, and trusted Endodontist in London, then we can help. Our award-winning approach and our cutting-edge technology allows us to excel in this area and support our mission to save your natural tooth and smile wherever possible.
To find out more, get in touch with our team on 020 7935 6393, or email us at info@julianwebber.com and one of our team will get back to you.
Root Canal Treatment Process Explained Step by Step
Root Canal
Retreatment
Explained
Courtesy of American Association of Endodontists.
Dear Julian. Thank you so much for looking after me so speedily and effectively. You're right, it is a little sore but nothing like it was before and my headache's finally gone which is such a relief!